Today you are one step closer to a new you where you feel empowered and on a positive path to growth and well-being.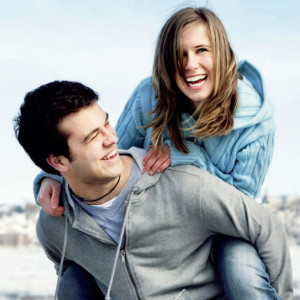 As a solution-focused therapist, my goal is to help you uncover your true potential and lead a life that is worth celebrating. While we can't change difficult situations of the past, we can work together to better understand and resolve challenges in your life. By applying complementary therapy approaches and techniques, we will unearth long-standing behavior patterns or negative perceptions that may be holding you back from experiencing a more fulfilling and meaningful life.
If you're looking for extra support and guidance through a challenging situation or you're just ready to move in a new direction in your life, I look forward to working with you to achieve your goals.
Please call or email me for an individual, couples or family therapy consultation today.
About me
As a Florida State Licensed Mental Health Counselor with years of therapy experience, and several specialist certifications, I can provide the level of care necessary to meet the needs of individuals who are experiencing a variety of mental disorders including but not limited to depression, anxiety, as well as the stresses of daily life. I also have an extensive background working with trauma and PTSD including both sexual and physical abuse. My experience is also in relationship issues, grief, intimacy related issues, anger management, and parental support. As a coach I am familiar in career struggles and life changing difficulties. Concurrently, I am a Qualified Supervisor for Master's level counselors who are seeking their licensure.
The purpose of the treatment is to provide you with the knowledge, skill set, and tools that will assist you to return to their daily lives as soon as possible. I am committed to providing a safe, confidential and non-judgmental environment for my clients. My caring and supportive approach will assist you to overcome life issues and find emotional healing. I provide compassionate care that leads to self-awareness, better self-esteem and confidence.
I use (1) an Integrative Cognitive Behavioral Therapy approach (CBT) to identify and modify thought and behavior patterns, (2) Mindfulness and (3) a person-centered approach to provide an environment in which they can express, explore, and practice making positive changes in your live.
Specialties
Stress, Anxiety
Relationship issues
Trauma and abuse
Self esteem
Depression
I also have experience in Family conflicts, Grief, Intimacy-related issues, Eating disorders, Parenting issues, Anger management, Career difficulties, Bipolar disorder, Coping with life changes, Coaching, ADHD.